Events Organized by the Institute
Expansion of IT lab for Visually Impaired with the assistance of Embassy of Germany, Dhaka in 2013
With the assistance of the Embassy of Germany in Dhaka the Institute completed expansion of its IT Lab facilities for Visually Impaired Students. The expansion includes an 'Index' braille printer, laptop and desktop computers. The expansion work completed in November 2013 and the new IT facilities is now equipped with training capacity for 20 students in every batch.
Participants:
Venue:Institute of Hazrat Mohammad (SAW)
Date:2013-11-12
Link:http://www.dhaka.diplo.de/Vertretung/dhaka/en/07/Other/2013-Computer4vis.html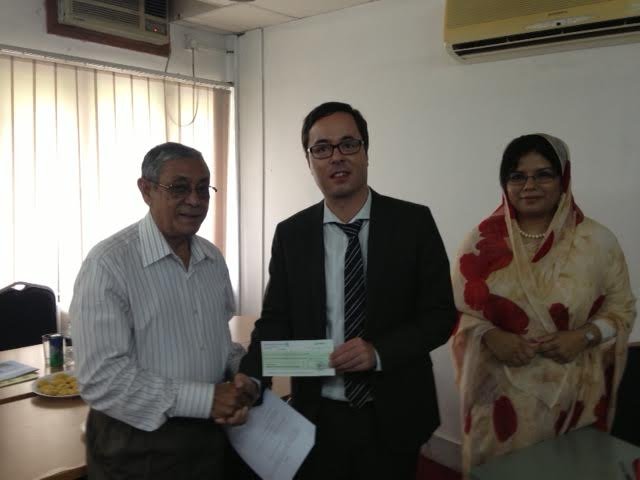 *(SAW) is acronym for 'Sallalahu Alayhe Wasallam', which means 'Peace be Upon Him'.