World Foundations Conference Istanbul, September 2013
A Conference on exchanging ideas on the work process and methodology of different types of charitable foundations around the World, organized by T.R. Prime Ministry General Directorate of Foundations, Turkey on 23-24 September 2013 at Istanbul. Barrister Reazul Karim presented a paper on Cash Waqf from Institute of Hazrat Mohammad (SAW).
Participants:
Venue:Istanbul
Date:2013-09-24
Link:Conference Book Pg 263: http://organizations.vgm.gov.tr/db/dosyalar/menu21.pdf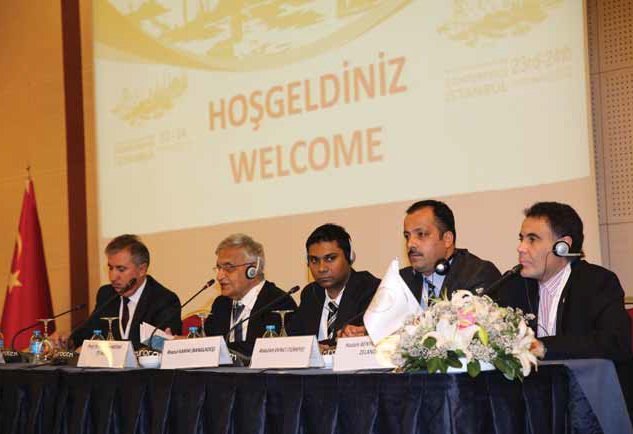 *(SAW) is acronym for 'Sallalahu Alayhe Wasallam', which means 'Peace be Upon Him'.