Events Organized by the Institute
Empowering Women: Transforming Disabilities to Abilities
A discussion session entitled Empowering Women: Transforming Disabilities to Abilities.The colloquium was conducted by Ms. Rokeya Haider, Managing Editor, Bangla Service at Voice of America. Participated by visually impaired youth that consisted of students of the Institute's English language and computer skills capacity building course and from other educational institutions it was a lively platform for exchange of views and sharing experiences. Ms. Lauren Lovelace, Director, The American Centre Dhaka and Ms. Sonia Panni, President SAARC Women's Association were the discussants in the program. The event was organized as a precursor to the International Day for persons with Disability 2009 on the theme of: "Realizing the MDGs for All: Empowerment of Persons with Disabilities and Their Communities around the World". The topic reflected upon the issue of women's empowerment and its intensive implementation towards poverty alleviation and ensuring security of basic human rights in accordance to the Millennium Development Goals.
Participants:
Venue:Institute of Hazrat Mohammad (SAW), House 22, Road 27, Banani, Dhaka
Date:2009-11-03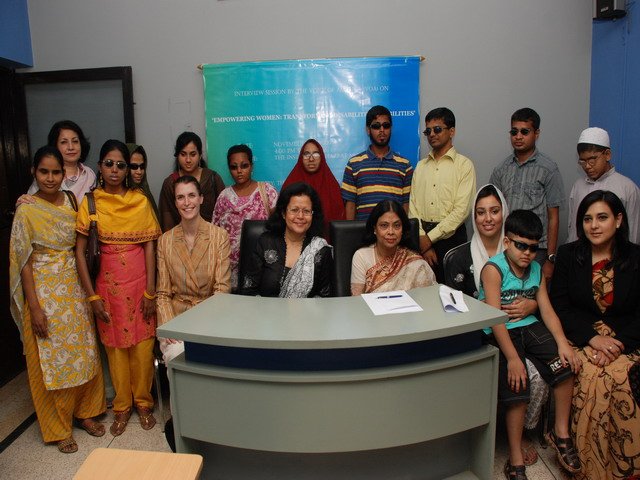 *(SAW) is acronym for 'Sallalahu Alayhe Wasallam', which means 'Peace be Upon Him'.