4th Annual GARNET Conference on Food Security and Sustainable Development
Ms. Tanim Laila, Director Economics Division attended the conference and presented a paper on "Zakat -based solutions to Food Security". The Conference was organized by: the Food and Agriculture Organisation (FAO), the International Fund for Agricultural Development (IFAD), the Istituto Affari Internazionali (IAI), the University of L'Aquila, and the World Food Programme (WFP).
Participants:
Venue:IFAD, Rome, Italy
Date:2009-11-11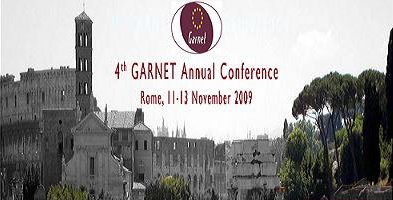 *(SAW) is acronym for 'Sallalahu Alayhe Wasallam', which means 'Peace be Upon Him'.