Events Organized by the Institute
Signing of Call Center Training and Employment Agreement
The Institute of Hazrat Mohammad (SAW) is pleased to announce that the Institute and My Outsourcing Ltd, a leading call center operator in Bangladesh have entered into a Training and Employment Agreement. Under the Agreement My Outsourcing Ltd shall assist the Call Center training program of the Institute and also provide employment opportunities for successful trainees in its Call Centers.
Participants:All
Venue:Institute of Hazrat Mohammad (SAW)
Date:2017-09-23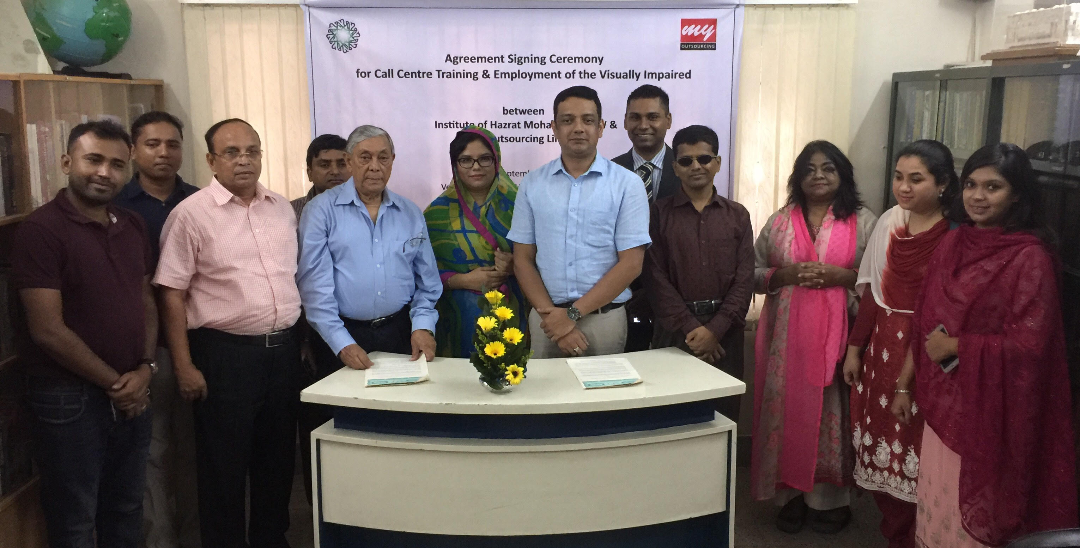 *(SAW) is acronym for 'Sallalahu Alayhe Wasallam', which means 'Peace be Upon Him'.