The 3rd OECD World Forum on Statistics, Knowledge and Policy
Barrister Rizwana Yusuf, Director Administration and Ms. Tanim Laila, Director, Economics Division represented the Institute at the forum, organized by the Organisation for Economic Co-operation and Development (OECD) and Statistics Korea (KOSTAT). They also contributed in the International Exhibition on "Charting Progress, Building Visions, Improving Life" through poster presentation on project titled 'The Clean Energy for Rural Bangladesh (CERB)'.
Participants:Tanim Laila
Venue:BEXCO, Busan, Republic of Korea
Date:2009-10-27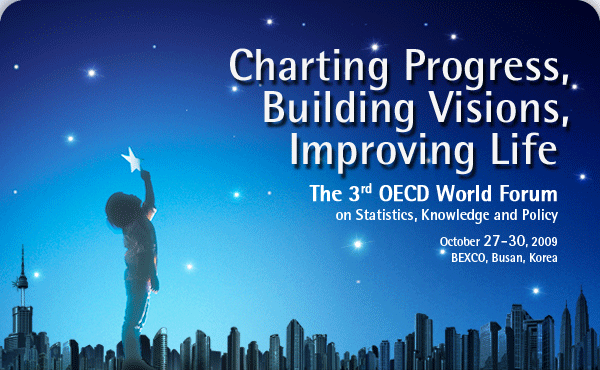 *(SAW) is acronym for 'Sallalahu Alayhe Wasallam', which means 'Peace be Upon Him'.